Want to rest easy night after night? Beyond a balanced pre-bedtime routine, consider the items you use to sleep. In addition to clean linens and a comfortable pillow, your mattress can be the key to solid shut-eye. But options abound, and picking the best mattress for you can feel overwhelming, so we did all the research for you to make your decision a bit easier.
To find the best mattresses, Dream Advisor analyzed data on more than 650 mattress options and ranked them in terms of affordability, comfort, their try-and-return policies and more. See which mattresses made the list. Note: Prices are accurate as of the publication date, and availability of mattresses are subject to change.
Best Mattresses Of 2022
---
Best King: Dreamfoam Arctic Dreams Cooling Gel Hybrid Mattress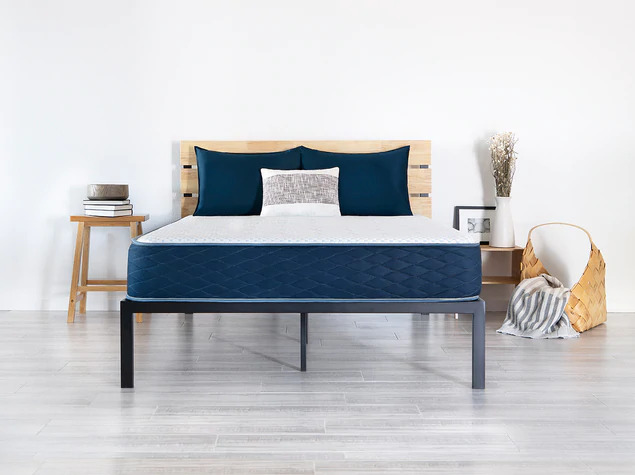 Price: $799.00 | Type: Gel | Firmness scale: Medium
Best King Runner-Up: Linenspa 10-Inch Memory Foam Hybrid Mattress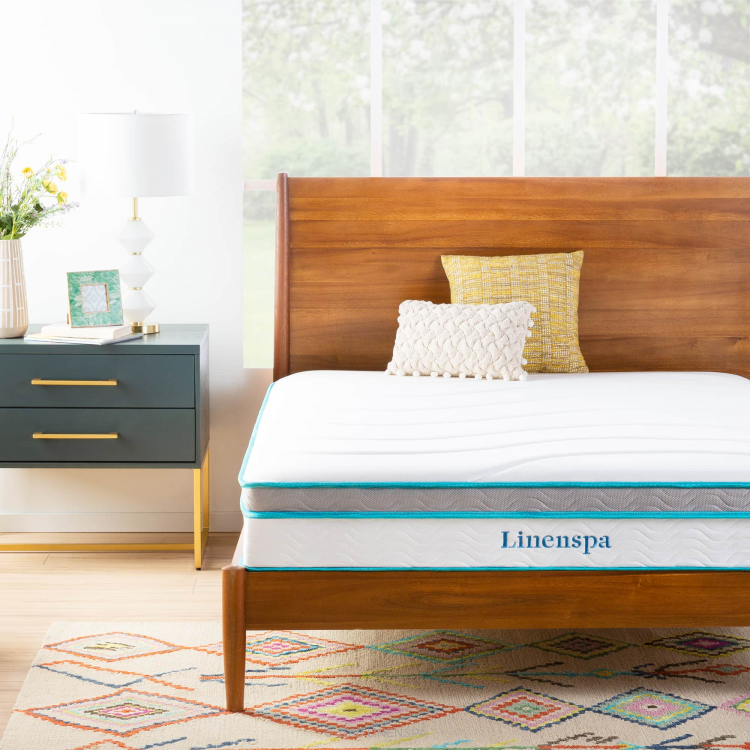 Price: $369.99 | Type: Foam | Firmness scale: Medium |
Best Queen: Sealy Essentials Pillow Top Mattress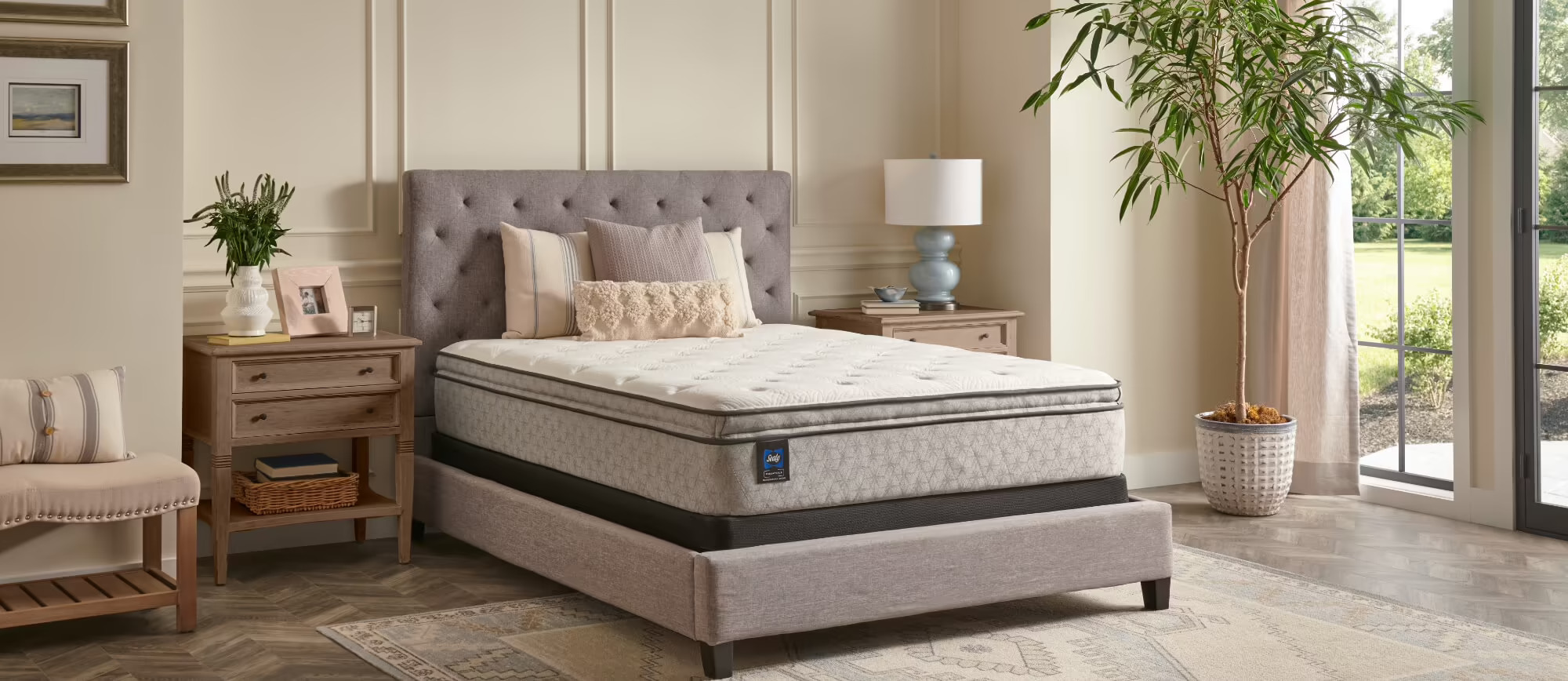 Price: $649.00 | Type: Hybrid | Firmness scale: Soft |
Best Queen Runner-Up: Dreamfoam Arctic Dreams Cooling Gel Hybrid Mattress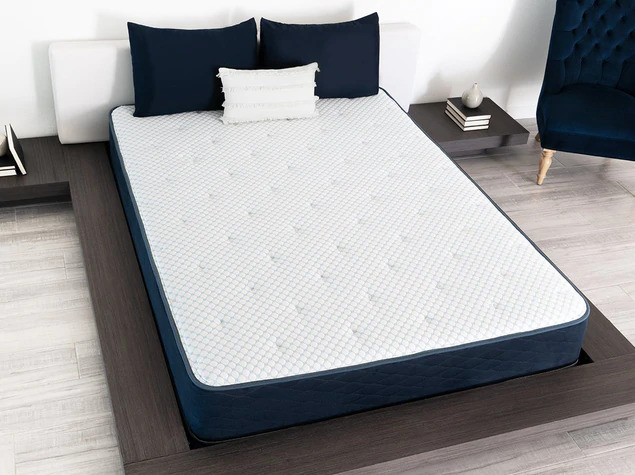 Price: $599.00 | Type: Hybrid | Firmness scale: Medium
Best Full: Sealy Essentials Pillow Top Mattress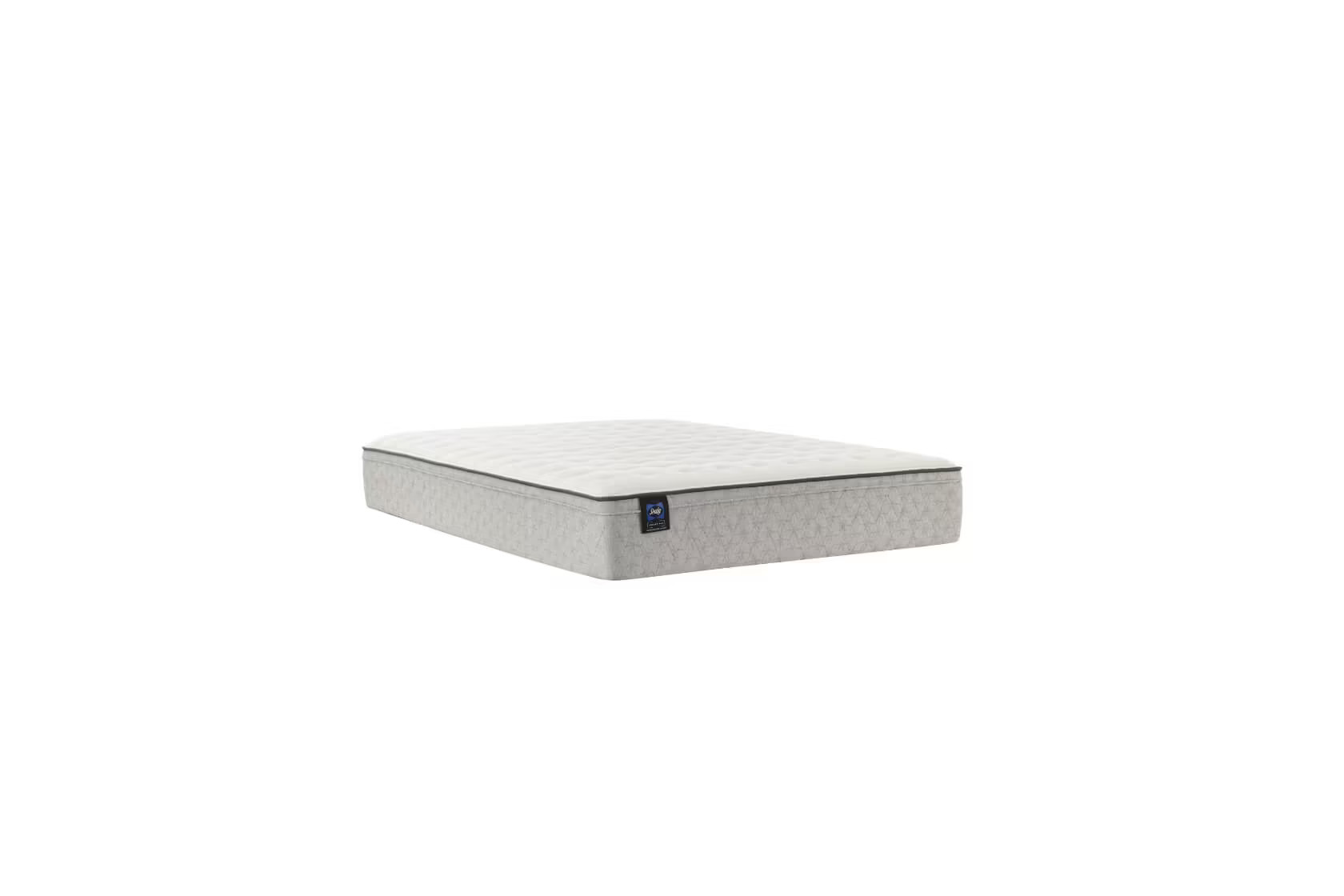 Price: $609.00 | Type: Hybrid | Firmness scale: Soft |
Best Full Runner-Up: Dreamfoam Arctic Dreams Cooling Gel Hybrid Mattress
Price: $519.00 | Type: Hybrid | Firmness scale: Medium
Best Twin: Sealy Essentials Pillow Top Mattress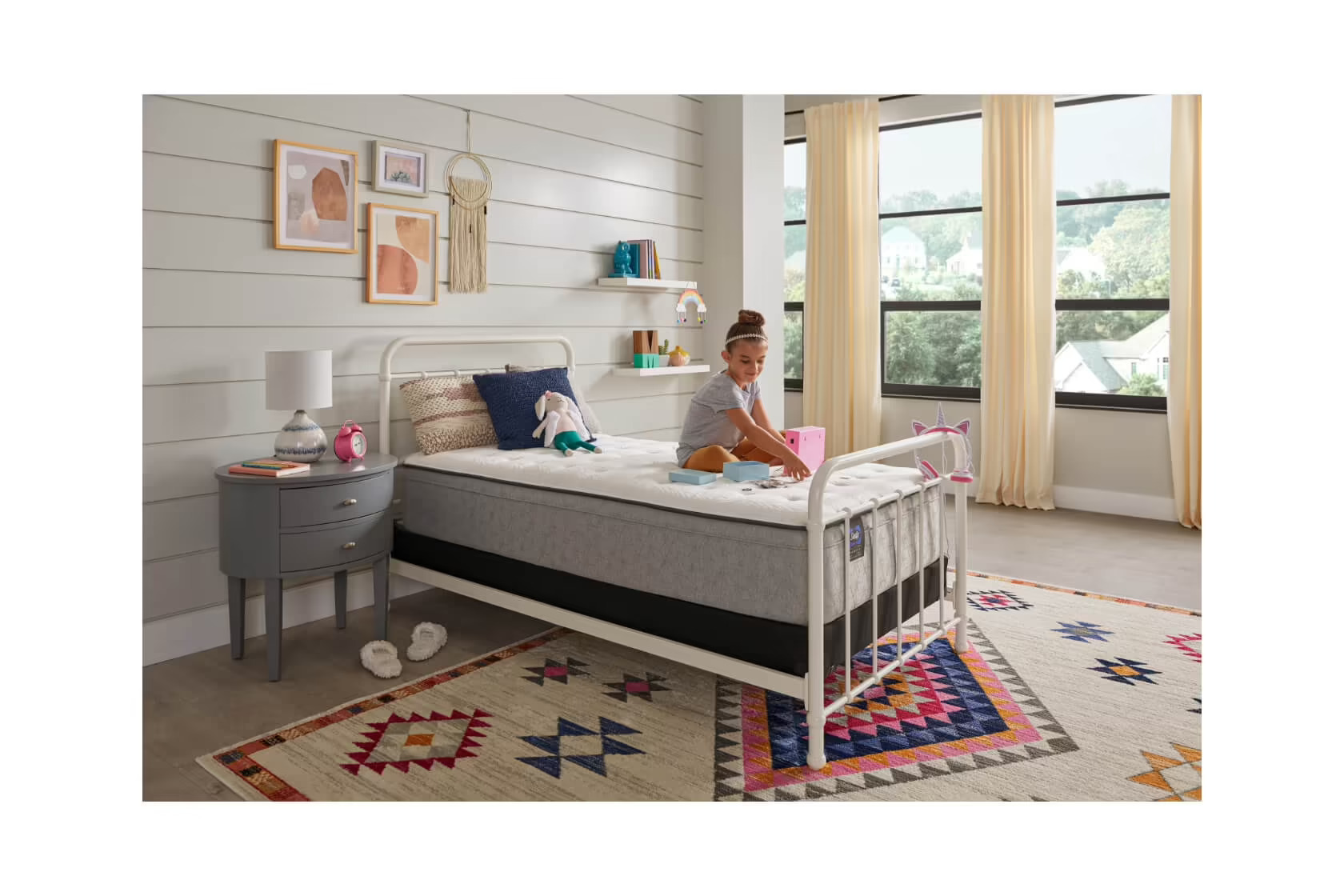 Price: $569.00 | Type: Hybrid | Firmness scale: Soft |
Best Twin Runner-Up: Dreamfoam Arctic Dreams Cooling Gel Hybrid Mattress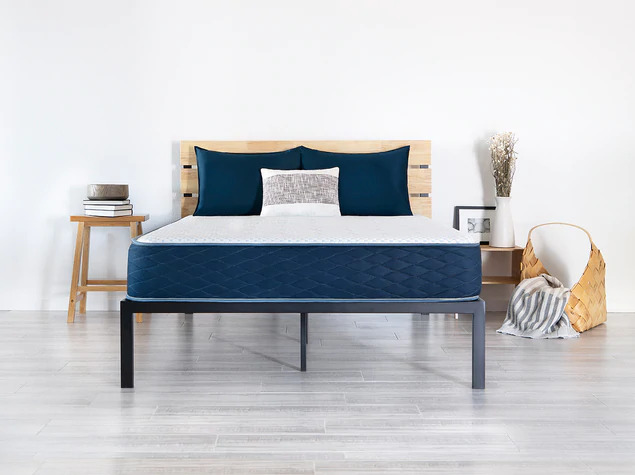 Price: $419.00 | Type: Hybrid | Firmness scale: Medium
Methodology
To determine the best mattresses, Dream Advisor analyzed data on more than 650 mattress options, ranking them in terms of:
Price (the lower the better)
Free shipping availability
Free returns availability
Sleep trial availability and length (the amount of time the retailer or manufacturer allows you to try out the mattress)
Warranty length and details (time period in which the retailer or manufacturer agrees to refund, replace or repair a defective or otherwise flawed mattress)
Mattress thickness
Mattress firmness (Medium firm is the best fit for most)
Pillow top option availability (extra layer of cushion)
The brand's reputation in the industry (such as its Better Business Bureau or ConsumerAffairs ratings and reviews)
Other editorial considerations included mattress type, bed height, number of layers and any special features. Star ratings were determined solely by the DreamAdvisor editorial team.
Where To Buy a Mattress
There are two main routes you can take when shopping for a mattress. You can visit a brick-and-mortar retailer to test out a mattress in person or you can save the time and shop online through a retailer or directly from your brand of choice.
Some of the strictly-online retailers you may find yourself perusing include Amazon, Overstock and Wayfair, while other retailers and brands might have both an online and in-store shopping experience—like Mattress Firm, for example. You can also shop directly from manufacturer websites like Dreamfoam or Linenspa.
Buying a Mattress Online vs In-Store
While it's ultimately up to you and your personal preferences, there are clear pros and cons to both shopping online or in-store for a mattress. Some of these benefits and temporary obstacles may include:
Pros
Cons
In-Store

Ability to test out and feel different mattresses in person
Immediate access to customer service representatives to answer any questions you may have
Capability to purchase and drive home with your new mattress in the same day

Restricted to the amount of retailers and mattress stores where you live
Limited return policies and often non-existent sleep trials
Expensive restocking fees if making a return
Higher markups than you'd experience while online shopping

Online

Seemingly endless options available at your fingertips
Easier to stay within budget because affordable options are more accessible
Some retailers or manufacturers offer free white glove delivery or old mattress haul-away services
Discounts and long sleep trial periods are common

While more rare, some retailers or manufacturers may charge return fees
Blindly purchasing a mattress that you haven't physically tested
Some sites offer limited sales assistance
Mattress Sizes
Mattresses come in a variety of sizes to cater to all bedroom spaces and setups. Before you dig deeper into mattress details, take measurements of your bedroom and think about which size mattress best suits your sleep area.
Twin
A twin mattress measures 75 inches long by 38 inches wide and is the smallest standard size mattress. It's usually most suitable for single sleepers or children.
Twin XL
Extra-long twins are ideal for single sleepers who are at least 6 feet tall. They measure 80 inches long by 38 inches wide.
Full
Also called a double mattress, a full mattress measures 75 inches long by 54 inches wide and works for single sleepers who like more space, as well as smaller couples who prefer to sleep close together or live in a smaller space.
Queen
Queen mattresses measure 80 inches long by 60 inches wide and are a comfortable option for most couples. In fact, it's the most popular mattress size purchased in the U.S.
King
Taller couples, couples who like extra sleeping space and couples who allow pets on the bed usually fare best with a king size mattress, which measures 80 inches long by 76 inches wide.
California King
The largest mattress size available—and often the most expensive—a California king mattress is longer and narrower than a standard king mattress, measuring 84 inches long by 72 inches wide. They tend to be a good fit for taller couples and couples who prefer more sleeping space.
Other specialty mattress sizes include crib mattresses, split king mattresses and split California king mattresses.
What to Consider When Shopping for a Mattress
Once you've determined which size mattress works best for your sleep preferences and bedroom space, consider other details, such as material, your sleeping position and body type to further narrow your options.
Material
Most mattresses are made with one of (or a combination of) the following materials:
Memory foam. Commonly used in furniture, memory foam (or polyurethane foam) is viscoelastic, meaning its shape changes gradually over time with resistance, allowing for customized support. Memory foam is also known for successfully distributing weight evenly and being hypoallergenic.
Gel-infused foam. Similar to memory foam mattresses in construction, gel-infused foam mattresses feature an additional top layer of cooling gel to help draw heat away from the body. They tend to be better suited for warmer climates and sleepers who get hot at night.
Innerspring. This more traditional mattress style uses metal coil springs for support with a foam top layer for comfort. They tend to be on the firmer side than predominantly foam mattresses.
Hybrid. As the name suggests, a hybrid mattress is a mix of memory foam and metal coils. Typically, coils are used in bottom layers for support while memory foam is used in top layers for comfort. Due to the layered nature of these mattresses, there is a wide variety in feel from one hybrid mattress to another.
Other mattress materials include polyfoam, latex, organic materials, waterbeds and more.
Your Sleep Position
The position in which you sleep most often can have a significant impact on which firmness level you'll find most comfortable. Typically, stomach sleepers prefer a firmer mattress so it doesn't sink beneath them while back sleepers might like a softer mattress that conforms to the natural curvature of the spine and neck. Meanwhile, side sleepers fall somewhere in the middle, requiring a personalized balance of cushion and support.
Your Body Type
Your height, weight and natural shape can also affect your comfort and preferences when picking a mattress. For instance, a taller person will likely need a longer mattress to support them head to toe appropriately, and a person with less soft tissue may prefer a softer mattress to provide their body with extra cushioning and pressure point relief. On the other hand, someone who weighs more than 230 pounds may opt for a firmer mattress to avoid sinking and support proper spinal alignment.
Temperature
Some people tend to run hot when they sleep, and certain types of mattresses hold more heat than others. If you usually feel warm when you sleep, consider a mattress material known for drawing heat away from the body rather than further insulating it.
Sleep Trial
If you're still feeling uncertain and worry about getting stuck with a mattress that isn't the best fit for you, pay close attention to available sleep trial details. Many mattress companies allow you to test your mattress at home for several months before deciding to keep or return it, bringing peace of mind to some mattress shoppers.
How Much Does a New Mattress Cost?
The price of a new mattress can vary significantly based on the size you select, as well as the intricacy of its construction and materials used. Small budget mattresses can be as affordable as $150 whereas large luxury mattresses can cost upwards of $6,000. However, there are plenty of quality mattress options available for a range of budgets, including the $500 to $1,000 price range.
When Is The Best Time to Buy a New Mattress?
The best time to buy a mattress can vary depending on factors such as how long you've had it, wear and tear, personal health concerns like aches and pains or trouble sleeping and the time of year.
On average, you should be replacing your mattress every 7 to 10 years. If you're creeping somewhere near that expiration date or are well past it, it may be a good time to start searching for a new mattress.
Additionally, mattresses can start to sag after many years. Sagging typically happens over time, often occurs in the areas with the highest pressure and is most common in hybrid and innerspring mattresses. Not only can this wear and tear be potentially frustrating aesthetically, but it can lead to physical concerns as well. The uneven support that sagging causes may lead to increased discomfort or strain on pressure points, muscles or joints and even poor sleep quality, which may be a sign that a new mattress is in your future.
Another signal that it might be a good time to find a new mattress is when the holidays are near—specifically President's Day, Memorial Day and Labor Day, which are known to include some of the biggest mattress sales of the year.
How Long Does a Mattress Last?
As stated above, your mattress should last you anywhere from 7 to 10 years, with some even recommending shorter periods such as 6 to 8 years. How long a mattress will last you can also depend on the frequency of use and how well it's cared for over time.
For those shopping with durability in mind, memory foam or latex mattresses could give you more bang for your buck.
What Mattress Types Are The Most Comfortable?
What is deemed a comfortable mattress will vary from person to person. Factors like the position you sleep in and if you're looking for pressure relief can play a role in what is most comfortable for you.
Memory Foam
Due to its soft, cloud-like feel, some might say memory foam mattresses are most comfortable. (Memory foam was originally designed by NASA for more comfortable sleeping while in space.) This type of mattress is best for sleepers who are at a light to average weight.
Memory foam contours to the body and can provide both pressure and pain relief. While memory foam is traditionally known to sleep hot, there are many memory foam options out there that incorporate cooling technologies like gel and charcoal infusion.
When it comes to joint pain, memory foam could be the way to go for relief. It's a solid pick for side sleepers who want a bed that conforms to their body's shape. Couples can also appreciate the low motion transfer that is often found in memory foam, which helps both parties stay undisturbed and asleep
Hybrid
Hybrid mattresses commonly feature a dual construction of foam atop a layer of coils. This is a supportive mattress type and keeps you lifted on top of the mattress rather than sinking into it, which alternatively, some may enjoy with memory foam. Because of its boosted support, a hybrid mattress could fare better for heavier individuals.
Like memory foam, this mattress type will also provide pressure relief and support for the back.
Innerspring
Innerspring mattresses will be most comfortable for those in search of breathability, thanks to the spaces between the coils to promote airflow, and like a hybrid, it's also supportive.
How to Find the Best Mattress for You
Using our checklist above can help you find a mattress option online that suits your needs, preferences and budget well—and many offer a free sleep trial period to make sure you're satisfied with your purchase. To avoid navigating a potential return, visit your local mattress store to feel materials in person. A before-you-buy test run is the easiest way to ensure you'll be satisfied with your mattress once it's in your bedroom.