One of the most recognizable names in the mattress world, Sealy produces highly-rated and quality mattresses. But no matter the company, the right (or wrong) mattress can have a significant impact on your quality of sleep each night, so it's important to find one that best suits your needs.
Sealy at a Glance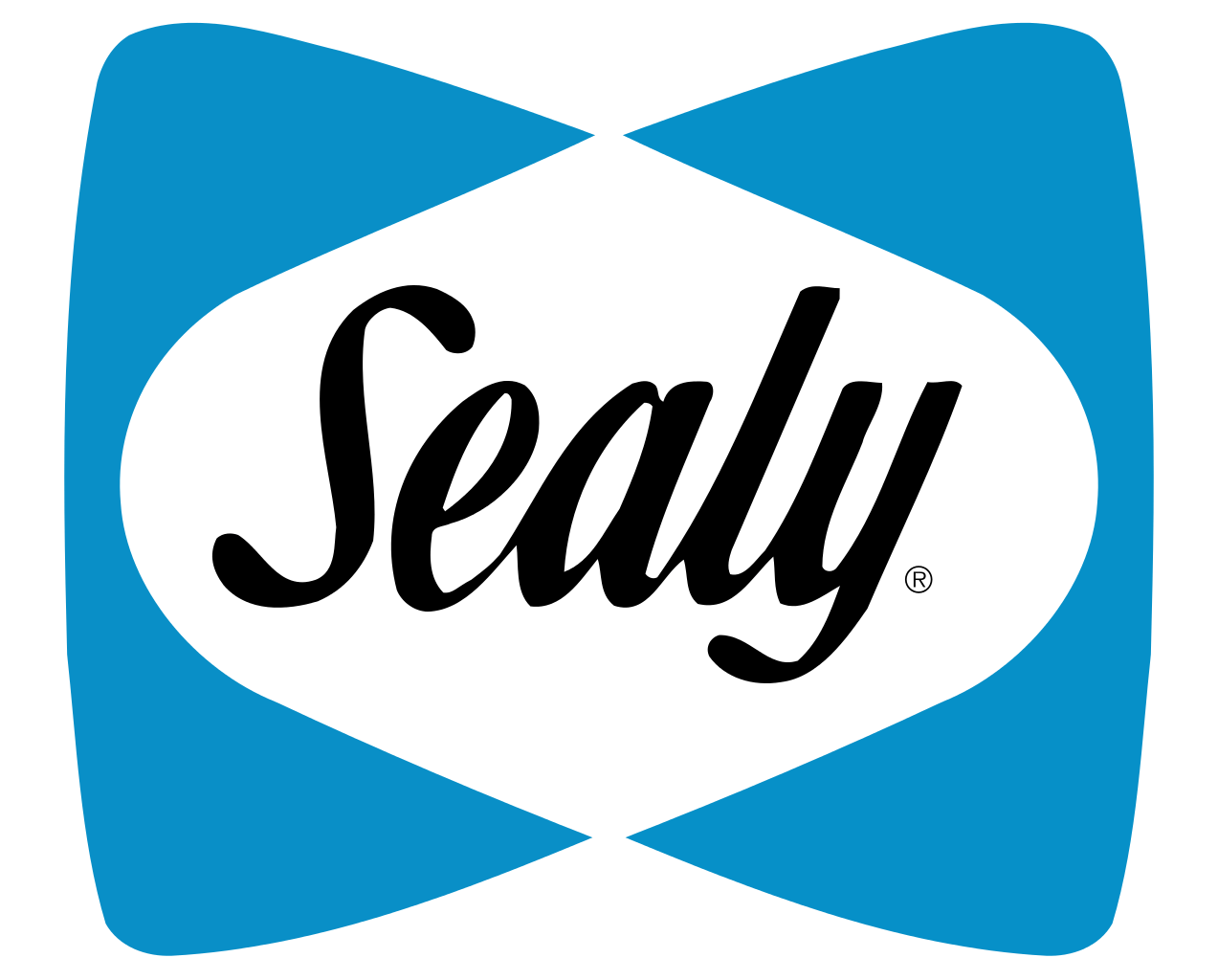 Sealy offers four mattress collections including memory foam, innerspring and hybrid models, all in various firmness levels. Here's a comprehensive look at the types of mattresses you can find at Sealy to help inform your choice.
Pros
Mid-level price range for most mattresses
Offers innerspring, memory foam and hybrid mattresses, so there's an option for everyone
Good company reputation maintained for over 100 years
Cons
Many reviewers lack satisfaction with the long-term durability of the mattresses
Warranty limitations—it only offers a replacement or refund for visible indentations
Many of the mattresses can only be purchased in stores
About Sealy
A mattress manufacturer for nearly 140 years, Sealy is one of the oldest mattress companies in the U.S. Hailing from Sealy, Texas, the brand was founded by cotton gin builder Daniel Haynes who made cotton-filled mattresses for friends. By 1889, he invented a cotton compressing machine, which helped increase sales.
Today, Sealy continues to create high-quality mattresses that suit a variety of sleep needs and preferences. The company offers competitive prices and sells its mattresses both in retail stores and online.
Sealy Mattress Options and Prices
Sealy currently offers four mattress collections, and each one features multiple options and sizes. Mattresses are also available in a variety of firmness levels, from ultra soft to ultra firm, and prices can range from less than $500 to more than $2,000, depending on the size and features.
| Mattress Type | Price Range | Features |
| --- | --- | --- |
| Cocoon by Sealy Chill Memory Foam | $499 to $999 | Medium firmness; cooling cover; cushioning foam support reduces motion transfer |
| Cocoon by Sealy Hybrid | $739 to $1,299 | Targeted support for each body shape; fabric-encased coils for less motion transfer;CertiPUR-US certified |
| Sealy Essentials Euro Top | Queen prices start at $549 | Firm, medium or soft support levels; CertiPUR-US certified; gel foam layers |
| Sealy Essentials Pillow Top | Queen prices start at $549 | SolidEdge technology provides reinforced foam border to improve durability |
| Sealy Posturepedic Spring I | Starts at $599 | Firm, medium or soft support levels; CertiPUR-US certified; moisture-wicking, soft knit cover with antibacterial properties; gel foam layers; response coils; StableEdge Pro reinforces the edge prevents sagging over time |
| Sealy Posturepedic Spring II | Starts at $799 | Additional coils for reduced motion transfer and flexibility |
| Sealy Posturepedic Memory Foam | Starts at $999 | Soft or firm support; CertiPUR-US certified; moisture-wicking, soft knit cover; ComfortSense gel memory pressure relief |
| Sealy Posturepedic Hybrid | Starts at $999 | Soft or firm support; CertiPUR-US certified;ComfortSense gel memory foam; layers of gel foam;encased coils |
| Sealy Posturepedic Plus Spring I | Queen prices start at $1,099 | Medium or soft support; high-quality speciality foams; motion-absorbing coils; all-over cooling comfort |
| Sealy Posturepedic Plus Spring II | Queen prices start at $1,099 | Ultra firm, medium or soft support; highest level of targeted support |
| Sealy Posturepedic Plus Spring III | Queen prices start at $1,099 | Firm, soft and ultra soft support; best quality speciality foams |
Customization Options and Special Features
In addition to mattresses, customers also have the option to expand their Sealy experience by purchasing adjustable bed bases and pillow and sheet sets through the company.
Adjustable Bases
Sealy sells three different adjustable bases designed to be used with their mattresses that you can use to create a more relaxing sleeping environment.
| Base Type | Price Range | Features |
| --- | --- | --- |
| Sealy Ease 3.0 | Queen price $999 | Adjustable head lift and leg lift; wireless remote for convenience |
| TEMPUR-Ergo | Queen price $1,599 | Adjustable head life and leg lift; wireless remote; two zone massage |
| TEMPUR-Ergo Extend | Queen price $2,499 | Adjustable head lift and leg lift; wireless remote; four zone massage |
Pillow and Sheet Sets
The company also sells a pillow and sheets bundle. The bundle comes with two DreamFit pillows made of 100% Supima cotton with foam clusters on one side and polyester fibers on the other, as well as a set of cooling cotton DreamFit sheets. Prices start at $149 for twin sizes and go up to $199 for a California king. As they are considered personal items, Sealy sheets are not able to be returned.
Warranties and Returns
Sealy's Cocoon, Posturepedic and Posturepedic Plus mattresses all come with 10-year limited warranties. The limited warranty replaces or repairs products that are defective due to manufacturer mistakes, though the warranty is voided if the consumer uses an inappropriate foundation or buys the mattress from an unauthorized retailer. 
Mattresses in the Essentials collection have varied warranty lengths, including 1-year, 3-year, 5-year and 10-year options, depending on the model. The warranty covers defective mattresses and if dips or body impressions are shown. Indentations of at least 1.5 inches in depth are also covered.
Sealy mattresses come with a 100-night sleep trial during which a person may return their mattress free of charge. However, the company asks customers try their mattress for at least 30 nights before attempting a return.
What Sleep Experts Say
Sealy is a longstanding name in mattresses for a reason—consumers and experts alike agree that, overall, it's a quality brand. Derek Hales, founder and editor-in-chief of NapLab.com, says the Cocoon Chill mattress line uses proven material designs. "It's a great all-around mattress that many sleepers, sleeping positions and body types can find comfortable," he adds.
Hales is also a fan of the Posturepedic and Posturepedic Plus lines. "Both have a number of high-quality, high-performance mattresses," he says. There also aren't any red flags for any of the mattresses, and they're all good options for most types of sleepers. "Sleepers who prefer more contour, pressure relief and lower motion transfer should go with the models that utilize more memory foam," he says. "Sleepers who sleep hot or just prefer a more traditional innerspring feel should look for the hybrids and innerspring options."
Hales isn't the only one who likes the Posturepedic Hybrid line. Thanks to its combined layers of gel and memory foam, it's a favorite of Carleara Weiss, Ph.D, sleep science advisor at Aeroflow Sleep. "[It] maintains body temperature and promotes comfort, with an innerspring that targets spinal support," she says.
However, Hales isn't a fan of the Essentials line and wouldn't recommend it to consumers because the material construction doesn't offer a sufficient level of support for most sleepers. "Considering the relatively small price difference between the Sealy Essentials line and the Posturepedic line, it just makes more sense to spend an extra $150," he says. "The Sealy Posturepedic material design simply has the thickness and layer types that I've generally seen associated with better overall performance."
What Users Say
Sealy mattresses get mostly positive reviews, although there's a considerable number of complaints regarding their durability over time.
A consumer in Kentucky gave Sealy a 5-star review on Consumer Affairs but noted that their mattress began sagging after owning it for four years. They wrote that they filed a warranty claim since the mattress came with a 10-year warranty, noting, "The filing process was easy and user-friendly (as long as you keep your receipts, tags and other important documents). After providing pictures showing the state of our mattress, our claim was processed and approved." They added, "I was floored. I have never, ever had such a pleasant experience in a claim situation. I wasn't pleased that our original mattress failed so quickly, but Sealy stood behind their product."
One reviewer from New York gave their Sealy mattress a 1-star review on Consumer Affairs, writing that less than two years after purchasing their mattress, they were already looking for a new one. "It started off fine, but six months later, it was already sagging and hurting my back. Now it's like a living nightmare, with lumps and a HUGE sag (honestly it's like a giant dent) in the middle. It's so bad that I fill the hole with blankets/pillows and still wake up in agony. I am 145 pounds and don't do anything crazy, this is just from regular use."
A 3-star review on Consumer Affairs from a Georgia resident echoed similar concerns, writing they had their Sealy mattress for 10 years and "it was comfortable for the first five."
Who Should Purchase a Sealy Mattress?
Since Sealy offers so many different mattress options, it can be a good fit for just about anyone. "All [Sealy] mattresses seem to be designed to consider the three major components to secure a good night's sleep: comfort, spinal support and flexibility," says Weiss.
Those looking for a cooling mattress or the ease and convenience of ordering a mattress online might consider the Cocoon collection. The Essentials collection, though, is ideal for people looking for a budget-friendly mattress that fits basic needs.
For sleepers who want more choices, Posturepedic mattresses come in innerspring, memory foam or hybrid options, and they all have reliable basic features. Posturepedic Plus is also an option worth considering for people looking for a more luxe mattress at a reasonable price point.
Based on consumer reviews online, Sealy mattresses are at their best within the first few years of use before durability wanes. If you're looking to invest in a mattress for the long term, consider warranty options and whether a Sealy mattress can fit your needs.