Mattresses typically last about nine years, according to experts. If it's time for a bedding upgrade and you're looking for a mattress that will age well, you might consider a latex mattress.
Latex mattresses tend to outlast other mattresses several years beyond the 9-year mark. Some latex mattresses last up to 15 years, depending on the materials used. Unlike memory foam, latex comes in a natural, biodegradable option and doesn't release chemicals that might irritate respiratory issues. To help narrow your choices, Dream Advisor has rounded up a collection of top-rated latex mattresses below.
To identify the best latex mattresses, Dream Advisor analyzed data on more than 650 mattresses across the market and ranked them based on price, comfort, sleep trial lengths, return policies and more. Read on to find out which mattresses made the list. Note: This ranking focuses exclusively on queen-size mattresses. Prices are accurate as of the publication date, and prices and availability of mattresses are subject to change.
Best Latex Mattress
Linenspa 10-Inch Latex Hybrid Mattress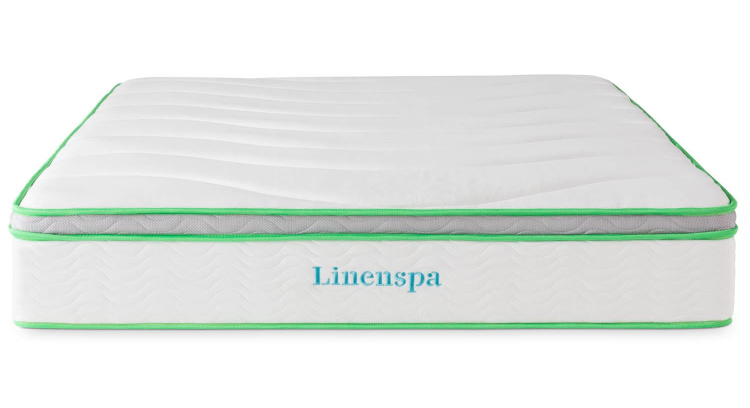 Price: $299.99 | Firmness: Medium
LUCID 12-Inch Latex Hybrid Mattress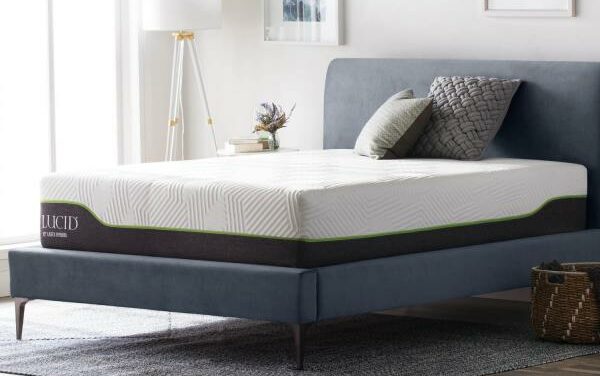 Price: $529.99 | Firmness: Medium
Avocado Latex Mattress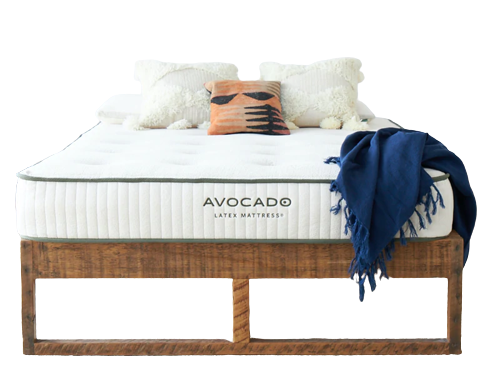 Price: $2,999 | Firmness: Firm
Saatva Latex Hybrid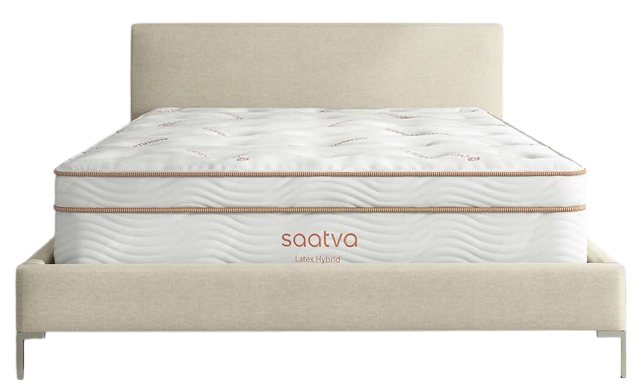 Price: $1,949 | Firmness: Medium-firm
Methodology
To determine the best latex mattresses of 2022, we analyzed data across more than 650 mattresses, ranking them based on:
Price
Latex material use
Free shipping availability
Free returns availability
Sleep trail availability and length
Warranty length and details
The brand's reputation in the industry
Rankings focus specifically on queen-size mattresses, and star ratings are determined solely by the Dream Advisor editorial team.
What Is a Latex Mattress?
Latex is the most long-lasting material in mattresses, outlasting most traditional foams and memory foams. Latex mattresses may be offered in all latex foam, which can be made of synthetic or natural materials, or in hybrid models, which typically feature a combination of other materials such as memory foam or steel coils.
Synthetic latex is usually made from styrene-butadiene rubber—a plastic that feels like rubber. Although synthetic latex may be more affordable than natural latex, synthetic materials can emit more off-gassing chemicals that could negatively affect those with respiratory issues. These scents, however, have been noted to decrease over time. 
Natural latex is also more supportive and environmentally friendly. Derived from rubber trees, natural latex offers numerous health benefits, such as soft cushioning, joint and back pain relief, natural antimicrobial properties and breathability.
Who Should Buy a Latex Mattress?
If you prefer contouring and cushioning of a memory foam mattress without the material's drawbacks, a latex mattress might be a good option for you. Latex mattresses provide cushioning, while offering bounce and body support. For sleepers worried about sinking or for those suffering from back pain, latex mattresses tend to be firmer and more supportive than memory foam mattresses.