It's no secret that the mattress industry is thriving. Stroll through any mattress store and you'll be met with a handful of seemingly great options, all of which offer promises of sound sleep that won't leave you with any aches and pains in the morning.
DreamCloud at a Glance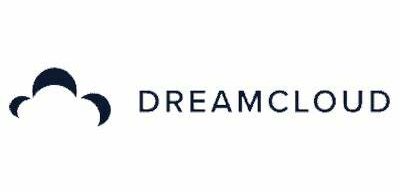 Considering we spend one-third of our lives sleeping (or attempting to do so), there's no question that investing in a good mattress is important. One such option is mattress brand Dreamcloud which touts comfort and support for your slumber. So, is the Dreamcloud Mattress right for you? Let the details below help you decide.
Pros
Relatively affordable
Generous warranty and return policies
Uses high-quality mattress materials, including innerspring coils, memory foam and cashmere
Comes in a box making for easy, no-contact delivery
Cons
Mattresses reportedly don't always arrive in sanitary condition, according to reviewers on the Better Business Bureau (BBB)
Website is difficult to use compared to other mattress websites
About DreamCloud
Founded in 2016, Dreamcloud was created with the philosophy that sleep is something you should never have to compromise on, and aims to give the consumer "luxury sleep for less." Using plush memory foam, natural latex, pocketed coils and a cashmere top cover, DreamCloud prides itself on using exceptional materials. The company's mattresses are hybrid—consisting of both foam and innerspring layers—and boast a slightly firm feel.
DreamCloud is owned by Resident, a company that also sells rugs, furniture and more. Resident also owns Nectar, Awara and Siena mattresses.
DreamCloud Mattress Options and Pricing
DreamCloud offers three types of mattresses (note that prices referenced are accurate as of publication and subject to change):
The DreamCloud
Starts at around $899
Providing the user "hotel level comfort," this is DreamCloud's most popular mattress, according to the company. It includes a mix of memory foam and innerspring coils for a better night's sleep, and aims to keep you cool while giving you maximum support all night long. The thickness of this mattress is 14 inches.
The DreamCloud Premier
Starts at around $1,299
This is the same mattress as the DreamCloud, so it's also made with memory foam and innerspring coils, but it adds another layer of foam for better sleep, plus a luxury cashmere-blend cover. The thickness of this mattress is 14 inches.
DreamCloud Premier Rest
Starts at around $1,499
The most luxurious of DreamCloud's offerings, this mattress uses seven layers of premier materials including memory foam, innerspring coils and a luxury cashmere blend cover. This is DreamCloud's thickest mattress at 16 inches.
Customization and Special Features
DreamCloud mattresses are available in twin, twin XL, full, queen, king and California king. Its mattresses are compatible with all bed frames, the company notes, ranging from an adjustable base to a box spring.
Apps and Accessories
DreamCloud has several accessories available, including:
Bed frames: You can choose from a foundation, platform bed, adjustable frame, metal frame, frame and headboard and the DreamCloud Storage Bed.
Furniture: DreamCloud furniture is available for purchase as well, including the DreamCloud nightstand and the DreamCloud dresser top, which adds extra storage.
Bedding: DreamCloud has several bedding options available for purchase including weighted blankets (starting at $99), sheet sets ($150 for a queen) and pillows including the Best Rest Pillow, which is made of memory foam ($99) and the Contour Pillow ($99), a memory foam pillow for supported sleep throughout the night
DreamCloud Bundle: You can purchase a DreamCloud Bundle, which includes a mattress, platform bed base, mattress protector, sheet set and cooling pillow.
Warranties and Discounts
DreamCloud comes with a 365-night trial. If at any point during your trial you decide the mattress is not a good fit, the company will help you find a local organization to donate it to or help you dispose of it. Additionally, DreamCloud offers a lifetime warranty, and if the mattress breaks at any point during normal use, the company will replace it at no additional charge. It also offers free shipping and returns. 
What Sleep Experts Say
Be wary of mattress brands that make bold claims related to the superiority of its benefits over a competitor, as many sleep experts are hesitant to comment on any specific benefits of one mattress over another, simply because the research isn't there to support it. "I am not aware of peer-reviewed research that supports the benefits of one mattress versus another," says Katherine Sharkey, M.D., Ph.D and board-certified Sleep Medicine doctor.
Mary Carskadon, Ph.D and director of Chronobiology & Sleep Research at Brown University in Providence echoes this. "Basically, individual comfort is likely to be the deciding factor."
What Users Say
DreamCloud has 160 customer reviews on the Better Business Bureau, with an average review of 1.18 out of five stars.
One issue that comes up? Bugs. Yes, you read that right. "I purchased a queen size DreamCloud mattress along with a bed frame. I was very happy with the mattress until I discovered numerous tiny bugs hatched on the bed frame. Now everything is infested," one reviewer writes.
In response, DreamCloud wrote, "Our policy states bed bugs are considered an environmental issue and are not covered under our warranty. After multiple months have passed *** environmental damage you have described could not be a manufacturing defect. We appreciate you taking the time to let us know about your experience."
Yet another reviewer writes, "My mattress came with countless bugs, hair, and other insects wrapped inside and in the box, I did not unwrap the mattress because of this."
However, another reviewer says the DreamCloud helped with long-term back pain." Suffering from long term back pain and issues I was fearful of changing anything," she writes. "So glad I took a leap of faith and purchased my Premier DreamCloud. From the first night, I felt relief immediately and slept restfully. This isn't just a comfortable mattress but can literally change your life if you suffer from pain or discomfort."
Who Should Purchase a DreamCloud Mattress?
If you're looking for convenience and an affordable price, the DreamCloud is a great option. It comes in a box, it's free to return, you can test it out for 365 days and it comes with a lifetime warranty. And compared to other mattresses out there, the price is on the lower end.
If you're looking for something more specific, on the other hand—like a cooling mattress or one that comes with a specific type of technology suited for your individual needs—you might be better off checking out some of DreamCloud's competitors, like Tempur-Pedic, Purple, Leesa, Helix and more.