Struggling with sleep is common—in fact, one in three adults doesn't get enough sleep, according to the Centers for Disease Control and Prevention (CDC). One step you can take to getting more shut-eye, though, is to create an ideal sleep environment—and that starts with a great mattress.
Tempur-Pedic mattresses are a popular option, as many boast added features like cooling technology and pressure-relieving materials. Here, we break down everything you need to know about the Tempur-Pedic mattress, including what options you have, what price ranges to expect and what sleep experts say about them.
Tempur-Pedic at a Glance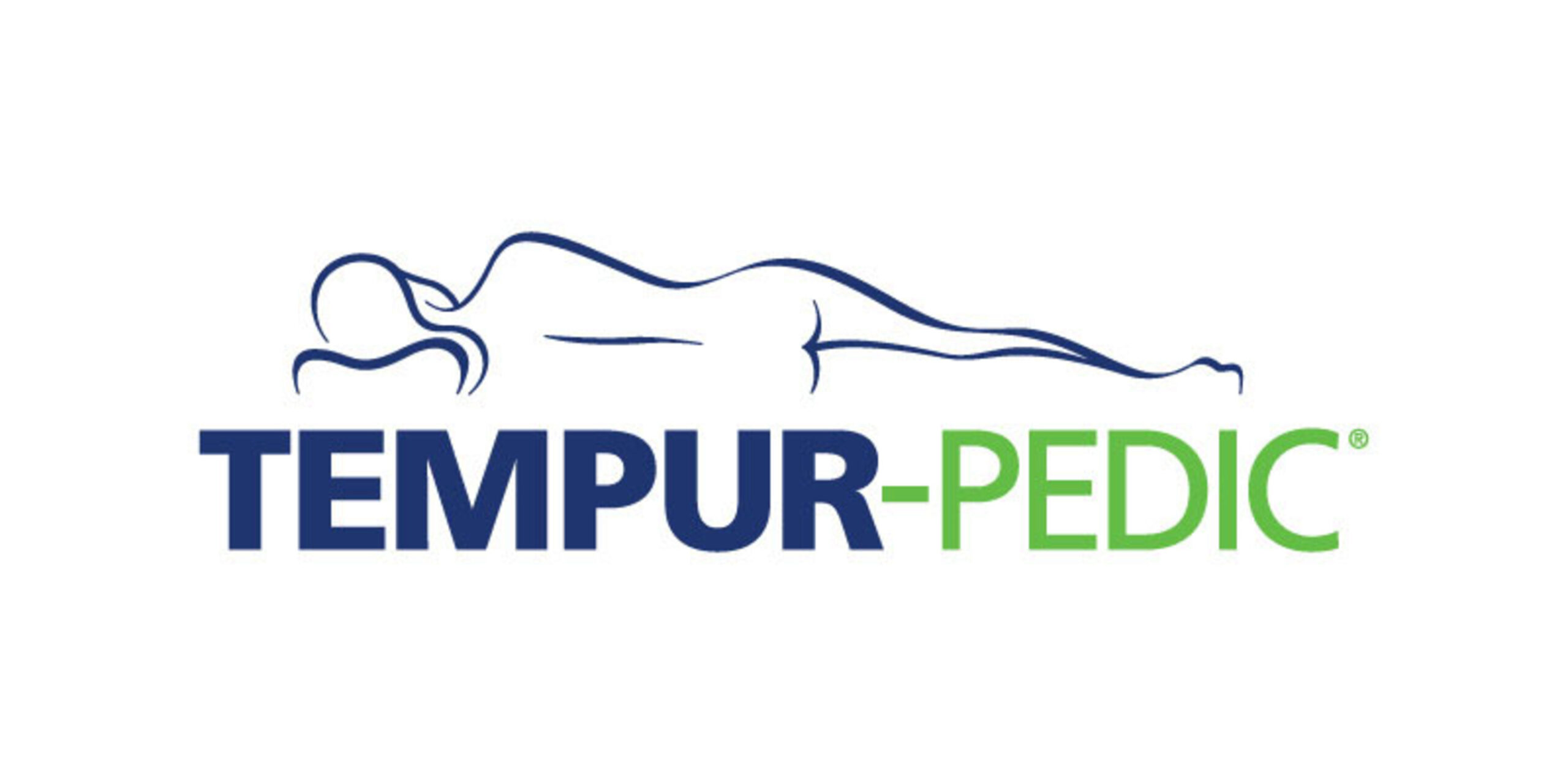 Long before mattresses came in a box, there was Tempur-Pedic, founded in 1992. The company, which went public in 2003, brought high-end memory foam mattresses into the mainstream.
Pros
Unique mattress technology
Great for people with back pain
Can be helpful if you sleep with a partner who keeps you up at night
Cons
Memory foam can run hot, which prevents some people from sleeping, and the cooling mattresses are very expensive
More expensive than other mattresses
Customer service is reportedly not easy to deal with
About Tempur-Pedic
Long before mattresses came in a box, there was Tempur-Pedic, founded in 1992. The company, which went public in 2003, brought high-end memory foam mattresses into the mainstream.
The company is known for its mattresses' pressure-relieving material, which was originally developed in the 1960s by NASA aircraft engineers to provide cushioning for astronauts during takeoff and touchdown, according to the company. That material, dubbed tempur material, has since been transformed for sleepers. Tempur-Pedic is the only mattress manufacturer to make that special tempur material, according to the company.
Available in a wide variety of models and price ranges, Tempur-Pedic is one of the leading mattress brands today. They now own Sealy, once a rival in the mattress business.
Tempur-Pedic Mattress Options and Prices
Tempur-Pedic offers three types of mattresses (note that prices referenced are subject to change).
Tempur-Cloud Mattress
Starts at around $1,699
Made with its signature tempur material and a moisture-wicking cover, this mattress is a bit firm at first before the material adapts to your weight and shape. Additionally, it adapts to your temperature, minimizes pressure points that keep you awake and cause tossing and turning and reduces motion transfer in bed so you don't disturb your partner (and they don't disturb you).
Tempur-Adapt Collection
Starts at around $1,599
The Tempur-Adapt collection comes in three models: Adapt, ProAdapt, and LuxeAdapt. Each of these mattresses uses tempur material, but the ProAdapt and LuxeAdapt have added layers for comfort and support.
The original Adapt fits to your weight, shape and temperature, the ProAdapt features advanced pressure-relieving power and the LuxeAdapt offers maximum pressure relief and is 30% more conforming, according to the company. All of these mattresses promise to provide all-night adaptive support, pressure relief, cooling technology and motion absorption.
Tempur-Breeze
Starts at around $3,799
The Tempur-Breeze collection is designed to keep you cool, and mattresses come in two models: The Probreeze, which feels 3 degrees cooler than other Tempur-Pedic mattresses and helps "manage the micro climate" between your mattress and your covers, and the Luxebreeze, which feels 8 degrees cooler and features a ventilated support layer. These mattresses range from soft to firm, based on the model, and feature a SmartClimate cover system with cooling fibers and a PureCool+ Phase Change material that provides a cooling sensation.
Customization Options and Special Features
Tempur-Pedic mattresses are available in twin, full, queen, king, split king, California king and split California kings sizes. Additionally, different models feature different firmness levels, giving you even more customization.
Apps and Accessories
Tempur-Pedic offers a number of sleep accessories, including:
Tempur-Pedic Sleeptracker
By placing these sensors under your mattress, you can receive personalized sleep insights via your smartphone like how long you slept, how close you got to your sleep goals and more.
Price: $349
Tempur-Pedic Pillows
Tempur-Pedic has 12 pillows available for purchase, including the Tempur-Cloud Adjustable Pillow, the Tempur-Neck Pillow and the Tempur-Ergo Cooling Neck Pillow.
Price: Ranges from $59 to $189
Tempur-Pedic Bed Bases
Tempur-Pedic sells four adjustable bed bases like the Tempur-Ergo Power Base, which includes a USB port, two-zone massage and under-bed lighting, as well as the Tempur-Ergo Extend Base, an "elite" smart base that features automatic snore detection.
Price: Ranges from $949 to $2,199
Tempur-Topper Supreme
The Tempur-Topper Supreme is a mattress topper made with three inches of tempur material to help make your bed more comfortable.
Price: $449 for a king topper
Warranties and Discounts
Tempur-Pedic mattresses come with a 10-year full replacement limited warranty, meaning if your mattress has a defect that's covered under the warranty up to 10 years after your purchase, the company will repair or replace it for free. It also offers a 25-year limited warranty for mattresses purchased before March 1, 2014.
What Sleep Experts Say
Alon Avidan, a neurologist and director at UCLA Sleep Disorders Center in Los Angeles, says there's not a lot of data to support the idea that some mattresses will help us sleep better than others, especially from a pain perspective.
But we do know that feeling too hot while sleeping can make it harder to fall asleep, especially if you struggle with insomnia, he explains. "Temperature is where we can make a difference," he says. But, he notes you probably shouldn't rule out a mattress just because it runs a little hot—the most important place to change the temperature is actually around the head.
"What actually makes the most difference is not the mattress, it's the pillow," says Dr. Avidan. "If you're too hot, a pillow with cooling technology is more conducive to helping with insomnia. That's something that's very clear."
What Users Say
In general, users tend to take issue with the customer service offered by Tempur-Pedic rather than the product itself—but there were some complaints about the overall feeling of certain mattresses.
Specifically, the 81 reviews posted on the Better Business Bureau website earned an average of 1.01 out of 5 stars. Reviewers had the following complaints:
"Would not recommend buying a Tempur-Pedic mattress," writes one reviewer. "We purchased a Tempur-Pedic Mattress Luxebreeze soft. The mattress is hard and does not give at all when you lay in it. Contacted Tempur-Pedic and they pretty much said, not our problem. They are not willing to work with us at all to resolve this issue. Very disappointed in their customer service. These mattresses are expensive and should have a better service."
"First off, the product itself is great," writes another reviewer. "However, we were double charged at the beginning of February. No problem in and of itself as mistakes happen. Now that I have spent two months trying to get a refund on the second charge, it is an issue….it is unacceptable to have such a long delay without any follow up except for when I call customer service."
Who Should Purchase a Tempur-Pedic Mattress?
There are some negatives to the Tempur-Pedic mattress: It's expensive, many buyers generally aren't all that impressed with it both from a comfort and customer service perspective and it tends to run hot.
That being said, it's a popular, highly-rated mattress with technology that's improving on a regular basis—and as Dr. Avidan states, the temperature problem can probably be easily solved if you're willing to invest in a cooling pillow.