Most of us probably wouldn't consider mattresses to be "state of the art" items." We've slept on them in some form for 77,000 years—just how modern could they be? The Serta iSeries line of mattresses wants to help you reconsider that assumption.
Using innovative and proprietary technology, Serta has created a line of mattresses that aim to feel modern. The line offers a unique combination of different types of support, comfort and coolness levels to fit all sorts of sleepers—no matter their preferences.
Serta at a Glance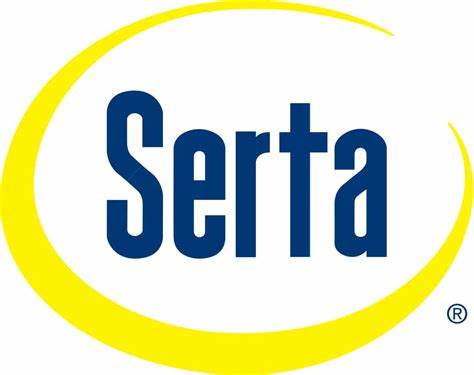 In business for over 90 years, Serta offers mattresses, bed frames and bedding. Based in Atlanta, it offers products to 150 countries and also serves some of the world's biggest hotel chains.
Pros
Variety of mattress types
Cooling technology
Soft, comfortable top
Cons
Specific beds mean less broad appeal
Durability issues
Stomach sleepers may look elsewhere
About Serta
Serta has nearly 100 years of mattress expertise under its belt. Founded in 1931 as Sleeper, Inc., the company has built itself up to be one of the most recognizable names in sleep and the largest mattress brand in the United States. It offers a range of mattresses including traditional spring mattresses, memory foam options, hybrids and a latex collection.
The company's full line of foam mattresses have received CertiPur-US certifications, which guarantees the beds meet strict standards that limit environmental impact. Serta mattresses are also compliant with standards issued by the Consumer Product Safety Improvement Act. The company owns several patents related to sleep and mattress technology, which it utilizes in many of its products.
Serta iSeries Mattress Options and Prices
The Serta iSeries is a collection of hybrid mattresses that utilize a number of unique technologies patented by Serta. The line includes the Serta iSeries Hybrid 1000, 2000, 3000 and 4000. It is available exclusively from Mattress Firm.
| Model | Sizes | Firmness | Thickness | Best For | Price Range |
| --- | --- | --- | --- | --- | --- |
| iSeries 1000 | Twin, twin XL, full, queen, king & California king | Medium firm | 12" | Side, stomach and back sleepers | $1,899.99 – $2,699.99 |
| iSeries 2000 | Twin XL, full, queen, king & California king | Firm | 12.5" | Back and stomach sleepers | $2,199.99 – $3,099.99 |
| iSeries 3000 | Twin XL, full, queen, king & California king | Medium firm | 13.5" | Side, stomach and back sleepers | $2,599.99 – $3,499.99 |
| iSeries 4000 | Twin XL, full, queen, king & California king | Plush | 14.5" | Side sleepers | $3,099.99 – $4,499.99 |
Customization Options and Special Features
Serta iSeries mattresses come in four different models, which are available in a variety of common mattress sizes. Because of this variety in model and size, Serta does not offer any customization options. The beds are designed to be optimized for different types of sleepers rather than to be customized for other types of needs.
Apps and Accessories
In addition to the Serta iSeries mattresses, Serta also sells a selection of pairable bed frames including a foundation and three adjustable bases. Serta also sells a selection of bed accessories, including sheet sets, pillows and mattress toppers.
Additionally, Serta offers an app that can be paired with the company's adjustable base that allows users to control the positioning of the foundation via smartphone.
Warranties and Discounts
Serta mattresses include a 120-day sleep trial period, though this may not apply if the mattress is purchased through a retailer that does not extend the same trial options.
Serta offers a limited manufacturer warranty on all of its mattresses, including the iSeries mattresses. The iSeries mattresses come with a 10-year limited warranty, which covers issues caused by faults or defects in the mattress that results in damage or degradation. The warranty does not cover standard wear and tear, misuse or abuse or personal preferences. Serta may issue a full replacement to address any issues covered under the warranty, but it does not extend the warranty length another 10 years for the replacement mattress.
What Users Say
The Serta iSeries mattresses are well-reviewed among customers who have purchased the mattress. However, the Serta brand overall is not as positively viewed. The company has a score of 2.7 out of 5 on TrustPilot and 1.17 out of 5 on Better Business Bureau (BBB), with more than 110 complaints filed against it. The company is not BBB accredited and has an F rating on the site.
Most reviews of the iSeries mattress line found the beds to be comfortable, providing firmness that meets expectations and a considerable amount of support that helps to address pain points. "We are completely satisfied," one reviewer wrote. Others found the mattress "very comfortable and firm." One reviewer went so far as to say they "now sleep better than I have in years."
However, the mattress line has not met everyone's expectations. Durability seems to be an issue, and some reviewers have found humps and depressions forming in the mattress. The company also has been subject to complaints stemming from its customer service. Some have complained the company is not responsive to warranty claims and often will not replace mattresses despite requests to do so.
Who Should Purchase a Serta iSeries Mattress?
Because the Serta iSeries offers a variety of different mattresses with varying firmness and types, there is likely a mattress available that will suit your style of sleeping. In general, the iSeries is likely best for those who prefer medium firmness, a soft style top and sleep on their side. However, there are options within the line that work better for those in need of a firmer mattress and those who sleep on their back or stomach as well.