Amerisleep is a mattress brand that directly serves thousands of consumers with high-performance, eco-friendly and U.S.-made mattresses, according to the company. Amerisleep may have come up in your search for a new mattress, but is it worth considering? Here's what you need to know about this mattress brand, including its offerings and what users and sleep experts say about them.
Amerisleep Mattresses at a Glance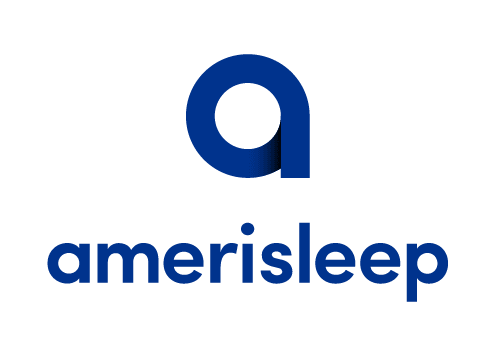 Founded in 2010, Amerisleep is a direct-to-consumer mattress brand. The company offers six mattress models of foam mattresses, some of which can be customized as hybrid options for a better sleep experience.
Pros
Available online or at brick-and-mortar store locations
Mattresses are plant-based and environmentally friendly
All mattresses come with a 20-year warranty
Cons
If you don't like Amerisleep's mattress, you have to use it for at least 30 days before you're eligible to return it or otherwise pay a $99 early processing fee
Expensive compared to other mattresses
Hard to tell what differentiates mattress models
About Amerisleep
Founded in 2010, Amerisleep is a direct-to-consumer mattress brand. The company offers six mattress models of foam mattresses, some of which can be customized as hybrid options for a better sleep experience.
All mattresses are made in the U.S. and are CertiPUR-US-certified, guaranteeing that they're made with eco-efficient, non-toxic materials. Amerisleep's mattresses are Bio-Pur certified, which means they're partly made with renewable plant-based oils rather than 100% petroleum-based oils, according to the company.
The company is headquartered in Scottsdale, Arizona. You can shop for Amerisleep mattresses online from its website or third-party retailers like Amazon. If you're in the U.S., you can also visit Amerisleep stores in person.
Amerisleep Mattress Options and Prices
All Amerisleep mattresses are made with Bio-Pur plant-based memory foam, which provides "enhanced breathability, coolness and responsiveness for comfortable and refreshing nights," according to the company.
Every mattress is layered with:
A Bio-Core base, which provides long-lasting support.
A Hive transition layer that delivers spinal alignment, cushioning for major body parts and pressure point relief.
A Refresh Cover, making it soft and cool to the touch.
Review Amerisleep's six mattress models—including their price ranges and unique features—below.
| Mattress Model | Sizes Available | Price Range | Details |
| --- | --- | --- | --- |
| AS1 | Twin, twin XL, full, queen, king, California king, split king | $949 – $1,698 | Firmest mattress to promote pain-free and comfortable sleep for back and stomach sleepers; 10-inch mattress height |
| AS2 | Twin, twin XL, full, queen, king, California king, split king | $1,049 – $1,898 | Medium-firm mattress designed with back and stomach sleepers in mind; 12-inch mattress height |
| AS3 | Twin, twin XL, full, queen, king, California king, split king | $1,149 – $2,098 | The company's bestseller; suitable for sleepers of all body types and sleeping positions; medium firmness;12-inch mattress height |
| AS4 | Twin, twin XL, full, queen, king, California king, split king | $1,349 – $2,498 | Medium firmness; designed to provide extra cushioning to elevate the sleep experience of side and combination sleepers; 12-inch mattress height |
| AS5 | Twin, twin XL, full, queen, king, California king, split king | $1,749 – $3,298 | Built with Active Flex foam, delivering extra softness and cradle; suitable for side sleepers, heavy sleepers, and combination sleepers; 12-inch mattress height |
| Organica by Amerisleep | Twin, twin XL, full, queen, king, California king, split king | $1,499 – $2,798 | Cover made with Global Organic Textile Standard (GOTS)-certified organic cotton, knitted top and woven sides; layered with 1 inch of organic wool, 2 inches of soft natural Talalay latex, 1 inch of medium-feel natural Talalay latex, 8-inch coil units with edge support and a 1-inch wool border; provides pressure point relief, motion isolation, cushioning and edge support; Certified by GOTS, Standard 100 OEKO-TEX, the Rainforest Alliance and eco-INSTITUT; 13-inch mattress height |
Customization Options and Special Features
You can upgrade the AS2, AS3 and AS5 mattress models from foam mattresses to hybrid mattresses. The hybrid mattress models feature a firm and supportive transition layer, pocketed coils and firm coil edge support, which the company says delivers pressure relief, bounce, motion isolation and edge support for more comfortable sleep.
Apps and Accessories
Amerisleep sells other bedding products as well, including:
Pillows
Bed bases
Mattress protectors
Sheets
Duvet covers
Mattress toppers
Blankets
Duvets
Warranties and Discounts
All Amerisleep mattresses come with a 20-year warranty. The warranty offers full replacement or repair for manufacturing defects and deterioration for the first 10 years. The second 10 years is a prorated warranty, meaning if they're replacing a defective mattress, you pay 50% of the replacement cost, plus shipping and labor. 
The mattress warranty is only applicable to customers within the continental U.S. and Canada. The warranty offer starts from the date of purchase and is available only to original purchasers.
Sleep Trial
All Amerisleep mattresses come with a 100-night free sleep trial period. If you decide the mattress isn't right for you, you can return it. However, you have to use the mattress for 30 days before returning it. If you want to replace the mattress within the first 30 days, you must pay a $99 "early processing fee."
What Sleep Experts Say
Many people start sleeping better after switching to memory foam mattresses, according to Po-Chang Hsu M.D., medical content expert at SleepingOcean. The main benefit of memory foam is its ability to mold to the sleeper's body. This feature encourages even pressure redistribution, making sleepers feel tension-free. "Less tension typically means lower pain levels and better sleep quality," he says.
Interestingly, better sleep leads to better pain management, notes Dr. Hsu. Therefore, "switching to a good memory foam mattress can help people reduce pain and improve the quality of their lives," he adds.
Memory foam has a slow-moving feel, so it doesn't allow motion to travel across its surface, making it excellent at motion isolation, says Dr. Hsu. "When sharing a bed with a partner, both can move as much as they want without waking each other up. And fewer nighttime disturbances can help couples improve their sleep quality," he says.
Tracy Hannigan, a U.K.-based sleep therapist, adds that memory foam mattresses are warmer, making them suitable for sleepers with smaller bodies, as they can help them retain body heat. With that said, they can be too warm for sleepers with bigger bodies for this same reason.
Ahmed Jauregui, sleep psychologist and advisor to Pluto Pillow, recommends memory foam mattresses for "anyone who is looking for a softer surface for sleep, is easily cold at night, is dealing with chronic pain difficulties or is easily disturbed by their bed partner's movement."
The popularity of hybrid mattresses has grown steadily over recent years as well, notes Dr. Hsu. "These mattresses use a combination of coils and either foam or latex," he explains. They usually consist of cradling layers on top and bouncy coils underneath. Sleepers typically choose hybrids for a balanced feel.
Hybrid mattresses are also excellent at alleviating tension, and they provide better cooling, breathability and heat regulation than memory foam. "Choosing this mattress type can be an excellent solution for chronic hot sleepers who want to improve the quality of their slumber," says Dr. Hsu.
"Additionally, quality hybrid mattresses can aid pain relief," he adds. "They offer proper support, courtesy of the coils, that encourages a healthy spinal alignment. At the same time, the comfort foam or latex delivers effective contouring and pain point pressure relief."
Therefore, these mattresses can improve the sleep quality of those with back, neck and joint pain, says Hannigan.
Dr. Hsu recommends hybrid mattresses for:
Active or combination sleepers, as hybrid models are responsive and don't restrict movement
People with back pain
Individuals with limited mobility, as hybrid mattresses don't limit movement and have sturdy edges, offering a little boost when sleepers get out of bed
Sexually active couples, since hybrid mattresses are pretty resilient and respond well to movement
People who tend to overheat during sleep, as hybrid mattresses are very breathable thanks to their coil cores
Dr. Hsu likes that Amerisleep mattresses use proprietary Bio-Pur foam, which is "plant-based and has an open-cell structure," making it safer and more breathable than most memory foam models.
The Hive transition layer also appeals to him, as it delivers precise support levels for each body section. "This layer means Amerisleep mattresses can ensure proper back support and spinal alignment, which is crucial for both back health and comfortable sleep," says Dr. Hsu.
"Mattress quality can significantly impact one's comfort and sleep," he adds. "For instance, low-quality models tend to sag and lose their supportive properties faster. As a result, sleepers may start experiencing discomfort, pressure build-up and pain only a few years after using a mediocre-quality mattress."
Not to mention, "a comfortable quality mattress also helps us look forward to bed and create positive associations with our sleeping space," says Hannigan.
If you have an excellent, high-quality, supportive mattress but still find that you're waking up at night frequently, consult your health care provider, suggests Laura Purdy, M.D., founding partner and national medical director at Rise Medical. Your doctor can help address any concerns you may have about your sleep quality.
What Users Say
Although Amerisleep is not Better Business Bureau (BBB) accredited, it has an A+ rating on the website, which reflects the quality of the business' relationship with its customers.
However, it's rated 1 out of 5 on the website by reviewers. Previous buyers complain about poor customer service and difficulty returning the mattresses within the sleep trial period.
The AS3, Amerisleep's best-selling mattress, has a star rating of 4.1 out of 5 on Amazon. Many users report a better sleep experience with this mattress, highlighting how it provides great support for major body parts and motion isolation.
"The Amerisleep [mattress] allows both of us (my husband and I) to rest comfortably without noticing that the other person is in bed. No more back problems for either of us!" wrote one reviewer.
Who Should Purchase an Amerisleep Mattress?
Amerisleep provides mattresses for every type of sleeper. If your budget doesn't restrict you, look into the company's memory foam and hybrid mattress models to find one that meets your sleep needs.
Amerisleep mattresses are also safe options for health-and sustainability-conscious individuals looking for an eco-efficient mattress. And if an organic mattress is a top priority for you, you can opt for the Organica by Amerisleep model.