Founded in 2016, the Avocado mattress company has one of the largest selections of certified-organic mattresses in the U.S., with up to 13 environmental certifications to its name.
As eco-friendly mattresses grow increasingly popular and available, health- and sustainability-conscious individuals can enjoy more restful nights knowing the bed they sleep on is both non-toxic certified and ethically made.
This review dives deeply into Avocado's product offerings, user reviews and prices, as well as sleep experts' opinions on the potential benefits of purchasing an Avocado mattress.
Avocado at a Glance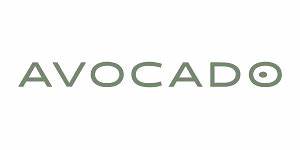 Avocado is a direct-to-consumer, eco-friendly mattress brand that produces needle-tufted mattresses, bed frames, pillows, bases and other bedding products for sustainability-conscious shoppers. The company was founded in 2016 with the goal of providing affordable, sustainable mattresses made with 100% certified organic materials that last.
Pros
Great ergonomic support
Proper edge support
Handmade with organic materials
Mattresses come with a 365-night sleep trial and 25-year warranty
Cons
Expensive
Better Business Bureau reviews report poor customer service and late deliveries
About Avocado
Avocado offers six mattress models and sells mattresses designed for kids as well. Avocado's mattresses are designed in Hoboken, New Jersey, and are handmade in Los Angeles. The company sells mattresses directly to customers via its website and retail stores located in California, New Jersey and Washington, D.C.
Avocado has received numerous environmental certifications that attest to the safety and eco-friendliness of its products, including:
Formaldehyde-Free verified by UL Environment
Climate-Neutral certified
GreenGuard Gold certified
MADE SAFE certified
Standard 100 by Oeko-Tex certified latex, wool and cotton
Global Organic Latex Standard (GOLS) certified latex
Global Organic Textile Standard (GOTS) certified wool and cotton
Endorsed by the Department of Agriculture (USDA) National Organic Program
Certified by the Responsible Wool Standard.
The Forest Stewardship Council (FSC) certified
Eco-INSTITUT certified
Certified by Vegan Action/The Vegan Awareness Foundation
PETA-approved vegan
In addition to these certifications, the company's factories, office and storefronts are powered by clean, renewable energy from Arcadia Power.
The American Chiropractic Association also endorses Avocado's mattresses for relieving back and neck pain.
Avocado Mattress Options and Prices
All avocado mattresses are made without flame retardants with known toxicity and use 100% organic certified and non-allergenic fabrics in their cushioning layers and covers.
Avocado's hybrid models specifically have a Quantum Edge Elite Combi-Zone innerspring system with individually wrapped innerspring coils and five support zones that help relieve pressure in major body parts, according to the company. They also have a reinforced steel perimeter for edge support, which can help prevent rolling off the bed and increase durability.
The chart below details all six of Avocado's mattress models, including their prices and noteworthy features.
Mattress Model
Price
Special Features
Green Mattress
Twin: $1,099
Twin XL: $1,199
Queen: $1,599
King: $2,099
California King: $2,099
Uses 756 to 1,414 individually wrapped coils in five support zones to provide pressure-relieving support around the hips, back and shoulders, limit motion transfer and distributes body weight properly; includes reinforced steel perimeter for edge support; firmness level of 7 out of 10; features two handles for maneuvering and moving
Eco Organic Mattress
Twin: $699
Twin XL: $799
Queen: $999
King: $1,299
California King: $1,299
Firmness level of 5 out of 10; uses 988 individually pocketed, 8-inch-thick springs for ergonomic support for the hips, shoulders and back; sealed in recyclable plastic and packaged in upcycled paper; made with 100% organic latex that supports motion isolation; features four handles for hassle-free mobility
Organic Luxury Mattress
Twin: $2,499
Twin XL: $2,799
Full: $2,999
Queen: $3,499
King: $4,499
California King: $4,499
Split King: $5,598
Uses two responsive innerspring units and 3,136 individually wrapped springs aligned in five support zones for extended durability, proper motion isolation, pressure point relief and body contouring; made with 17 layers of organic latex, alpaca, wool, mohair, silk and hemp; firmness level of 5 out of 10; features handles for rotating the mattress only
Vegan Mattress
Twin: $1,099
Twin XL: $1,199
Full: $1,399
Queen: $1,599
King: $2,099
California King: $2,099
Uses 1,414 individually pocketed coils arranged in five supportive zones for spinal alignment and ergonomic support, which supports pressure relief for major body parts, motion isolation and responsiveness; layered with organic cotton and latex; vegan certified by Vegan Action (the Vegan Awareness Foundation) and PETA-approved;firmness level of 7 out of 10; features reinforced steel perimeter for great edge support
Vegan Latex Mattress
Twin: $1,599
Twin XL: $1,699
Full: $1,899
Queen: $2,199
King: $2,899
California King: $2,899
Split California King: $2,898
Layered with organic cotton and latex; vegan certified by Vegan Action (the Vegan Awareness Foundation) and PETA-approved;firmness level of 7.5 out of 10; built with 3 inches of patented organic latex, which supports motion isolation, body contouring and pressure point relief for the back, shoulders and hips; features four vertical handles for easy rotating and moving
Latex Mattress
Twin: $1,599
Twin XL: $1,699
Full: $1,899
Queen: $2,199
King: $2,899
California King: $2,899
Split California King: $2,898
Built with 6 inches of organic cotton and wool and 3 inches of patented organic latex, which supports motion isolation, body contouring and pressure point relief for the back, shoulders and hips; features four vertical handles for stress-free maneuvering;firmness level of 7.5 out of 10
Customization Options and Special Features
When it comes to customization, shoppers can add a pillow top layer to either the Avocado Green Mattress or the Avocado Vegan Mattress. The pillow top enhances the plush feel and pressure point relief functionality for an improved sleep experience. It also drops the firmness level down to a 6 out of 10.
Apps and Accessories
This sustainability-conscious mattress brand also produces other sleep and home-related products, including:
Mattress toppers
Bed bases
Pillows
Sheets, mattress and pillow protectors and duvets
Home furnishings, such as tables, dressers and nightstands
Crib mattresses
Dog beds
Bath trays and bath towels
Cardigans, pajamas, sweatpants and sweatshirts
Beauty products like body scrubs and body oils
Warranties and Discounts
Avocado offers a 25-year limited warranty for all its mattress models. The first 10 years include a non-prorated warranty, meaning you won't have to cover any repair or replacement costs. For the remaining years, the company may charge an additional fee for repairing or replacing your mattress. 
The warranty covers any visible manufacturer defects that don't stem from the purchaser's misuse or mishandling.
Sleep Trials
Avocado offers a 365-day sleep trial. If you decide at any time after the first 30 days that your mattress isn't a good fit for your sleep needs, you can return your purchase for a full refund.
Only one mattress in a household can enjoy this benefit. Also, if you're returning a mattress, it must be stain-free, and the law tag must be intact.
Avocado also recommends ways to use the mattress during the first year to prevent unnecessary wear or damage so purchasers can qualify for the sleep trial.
Discounts and Financing Options
Avocado offers financing options, and you can pay over six, 12, or 18 months with rates as low as 0% APR. The company also offers sales on various mattress models from time to time.
What Sleep Experts Say
"The World Sleep Society defines sleep quality as the combination of three elements of sleep: duration, depth and continuity," says Lourdes Del Rosso, M.D., a sleep physician at Seattle Children's Hospital and associate professor in the Department of Pediatrics at the University of Washington School of Medicine. According to research, interrupted sleep can contribute to daytime sleepiness, cognitive deficits and elevated blood pressure, among other consequences. Meanwhile, evidence suggests bedding materials and mattress structure can affect sleep behaviors and quality, explains Dr. Del Rosso.
While Dr. Del Rosso notes that research on the benefits of hybrid mattresses is lacking, David Greenwald, M.D., a neurosurgeon and co-founder of Comprehensive MD, says mattresses with advanced innerspring coil technology and memory foam may provide benefits that improve sleep quality. In fact, Carleara Weiss, Ph.D., a sleep science advisor for Aeroflow Healthcare, says hot sleepers, people over 200 pounds and those seeking comfort in a mattress without losing the sturdy component of the innerspring may benefit from hybrid mattress models.
"A hybrid mattress is an excellent option for individuals with obstructive sleep apnea using a CPAP mask, as it provides stability for cervical and lumbar areas while maintaining comfort," adds Weiss. "Avocado mattresses seem to be a good choice in both cases."
For people with allergies, it's crucial that their sleep environment and bedding materials not worsen their symptoms and further disrupt their sleep, says Dr. Del Rosso. Old mattresses may harbor house dust mites, ticks, fleas and dirt, triggering an allergic reaction, says Deborah Lee, M.D., who serves as a health and medical writer for Dr. Fox. Mattresses made with artificial fibers, such as polyester, rayon and nylon, along with resins, dyes and other chemicals may also trigger allergic reactions, she warns.
People with allergies like allergic rhinitis are more likely to complain of insomnia, says Dr. Lee. Studies also suggest they may experience other sleep problems like poor sleep quality, snoring and nighttime awakenings. And when people regularly experience interrupted and non-restorative sleep, it may lead to other sleep disorders, including obstructive sleep apnea, periodic leg movements in sleep and insomnia, among others, says Dr. Del Rosso.
For these reasons, Dr. Lee says a 100% organic, non-toxic certified and pesticide-free mattress like those from Avocado is the "perfect option" for people with allergies. "Although it contains latex, it's GOLS-certified latex, meaning it's fabricated directly from rubber trees without harming the environment," she adds.
Because Avocado mattresses are built with breathable materials like cotton, which helps wick away moisture and regulate body temperature, Dr. Lee also recommends them for people who sleep hot, including people experiencing perimenopausal symptoms like hot flashes.
What Users Say
Avocado is accredited by the Better Business Bureau (BBB) and has a grade of A- on its website, which represents BBB's view of the brand's relationship with its customers. When it comes to customer ratings, it has a 2.3 out of 5—existing customers complained about late deliveries and poor customer service.
Meanwhile, other reviews commended Avocado for being the "perfect combination of soft and firm," aligning with the neck and back, alleviating back pain and overall improving their sleep experience.
Many of the reviews on the Avocado website report positive purchasing experiences. The company says it has received over 25,000 five-star reviews.
Who Should Purchase the Avocado Mattress?
Based on Avocado mattress designs and features, along with the sleep experts' comments above, the following groups of people may benefit from purchasing an Avocado mattress:
Front, side and back sleepers
People who sleep hot
People who share a bed with a partner or restless sleeper
People who experience back, hip and neck pain
People looking for a durable mattress
Eco- and health-conscious consumers
People with allergies
People who want a mattress with great edge support
People who enjoy mattresses with a cradling feel, good bounce and responsiveness

Although Avocado's mattresses can be expensive, their benefits and potential to last may outweigh the cost in the long run. If you're looking for an eco-friendly and high-quality mattress that can meet your sleep needs, an Avocado mattress may be an excellent option for you.