Memory foam isn't new in the mattress world. Since the 1990s, memory foam mattresses have been a go-to for sleepers hoping for more comfortable nights of shut-eye. Lull, one of the newest memory foam mattress brands, offers medium-to-firm options with the mission of helping people "sleep better so they can live better." Here's a look at Lull, its mattresses and what sleep experts and users have to say about them.
Lull at a Glance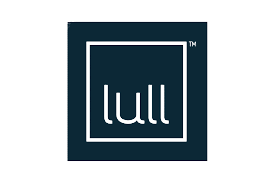 Pros
Materials are CertiPUR-US certified, meaning that they're free from heavy metals, fire retardants and other chemicals
Mattresses are medium-to-firm, which accommodate a variety of sleep styles
The company offers a 365-night trial and a full refund if it doesn't meet your needs
Cons
The all-foam mattress may not be suitable for people with back pain
Co-sleepers may be disturbed when their bed partner changes position
About Lull
Lull was founded in 2015 by Steven Klein after he struggled to find a mattress with his wife that they both loved. Frustrated by their experience, he set out to provide other consumers with affordable mattresses and a hassle-free shopping experience.
The online-only, direct-to-consumer brand, which is headquartered in Santa Barbara, California, offers three mattresses models featuring three to six layers of memory foam, depending on your comfort needs.
As a company, Lull is committed to reducing waste and pollution and leaving the smallest environmental footprint possible. It's a member of the Mattress Recycling Council and the Sustainable Furnishings Council, where it uses a life-cycle assessment to study the environmental and health impact of its products.
The mattresses feature only CertiPUR-US certified foams, which are free of ozone depleters, flame retardants and heavy metals. Lull uses compression technology to reduce the size of its packages by 70% and eliminate unneeded packaging materials. Products are shipped directly to consumers, which the company says helps minimize excess transportation and pollution.
Lull Mattress Options and Prices
Lull offers three mattresses: the Original Lull Mattress, the Original Premium Mattress and the Luxe Hybrid Mattress.
The 10-inch Original Lull Mattress features three layers of memory foam, including a cooling comfort gel-infused memory foam with a breathable cover, a high-resilience transition layer for spine alignment and durable foam to provide a strong foundation. Prices start at $499.
The Original Premium Mattress is 12 inches high and features four layers: a quilted cover with a half-inch of memory foam, followed by cooling comfort gel-infused memory foam, a high-resilience fast-response transition layer for support and a durable base layer. Prices start at $799.
The 13-inch Luxe Hybrid Mattress has six layers of memory foam and springs. The layers include a quilted cover with memory foam, cooling comfort gel-infused memory foam, a high-resilience fast-response transition layer, an 8-inch pocket coil layer encased in foam for weight and motion distribution, a durable base layer and a stretch-knit cover with reinforced handles. Prices start at $899.
All three mattresses come in standard sizes, including twin, extra-long twin, full, queen, king and California king. On the mattress firmness scale where one is very soft and 10 is very firm, Lull's mattresses rank between five and seven as medium to firm.
Bedding and Bed Frames
Lull mattresses can be used on a variety of bed frames, including flat platforms, adjustable beds or slatted bases, with or without a boxspring. The company also sells its own bed frames. The wood platform bed frame starts at $499, the metal bed frame starts at $179 and the mattress foundation starts at $249.
The brand features a line of machine-washable memory foam and down pillows designed to offer different levels of support for your head and neck. Cotton, cotton blend and organic sheet sets are available, too, along with duvets and mattress covers.
Warranties and Shipping
Lull offers free shipping and returns. Items are usually shipped within one to four business days of purchase. The company also offers financing through Affirm.
Once your mattress is delivered, you have a free 365-night sleep trial to test it out. If it doesn't work out for you and your sleep needs, you can request a full refund.
What Sleep Experts Say
Choosing the right mattress should depend on your body weight, sleep position and any sleep devices you use, such as temperature controls or breathing machines, says Carleara Weiss, Ph.D., a sleep science advisor at Aeroflow Sleep.
A memory foam mattress is a good option for many sleepers, says Weiss. It's designed to conform to the body's shape and temperature, provide support for the spine and keep the body cool and comfortable during the night.
"The right mattress will provide spinal support for cervical and lumbar areas and keep a low body temperature during the night," says Weiss. "A significant benefit of memory foam mattresses is adapting to body shape and weight during the night."
A medium-to-firm mattress is ideal for side sleepers since it promotes spinal support while being flexible enough to adjust to the curvature of the body, explains Weiss. When memory foam is combined with other materials, such as coils and latex, the mattress can also benefit individuals who experience back and other pain.
What Users Say
We combed through some reviews of the Lull Original Mattress to see what real customers had to say:
One happy customer shared on Lull's website: "I admit I was skeptical about this mattress; however, this thing came straight out of a dream…Hands down, the best mattress I've had in the last 30 years. The firmness is just right…After one week, I made the decision to keep this mattress. It's perfect for me."
Another customer posted a mixed review, saying, "Very comfortable when you're sleeping single, but if your significant other sleeps with you, not so much…However, it was easy to get unboxed, and the mattress expanded like the instructions said. If one person is heavier than the other, it will put the lighter person in a twist. But it does sleep good single."
Meanwhile, another customer was less than pleased with their Lull mattress. "I was so excited for this bed. I was really wanting a firmer mattress than I had before," they wrote. "I've had it for about a month now, and I hate it. I wake up with a sore back nearly every morning, [and] I have never had that problem before. They told me it takes some people up to a month to get used to it. It's been a month now, and I'm super unhappy. Such a bummer."
Who Should Purchase a Lull Mattress?
Lull says its mattresses are designed for all body types and sleeping positions. Its medium-firm mattresses offer enough support for back sleepers, enough softness for side sleepers and a combination of firmness and softness for stomach sleepers. Its covers use heat distribution technology to keep sleepers cool as well.